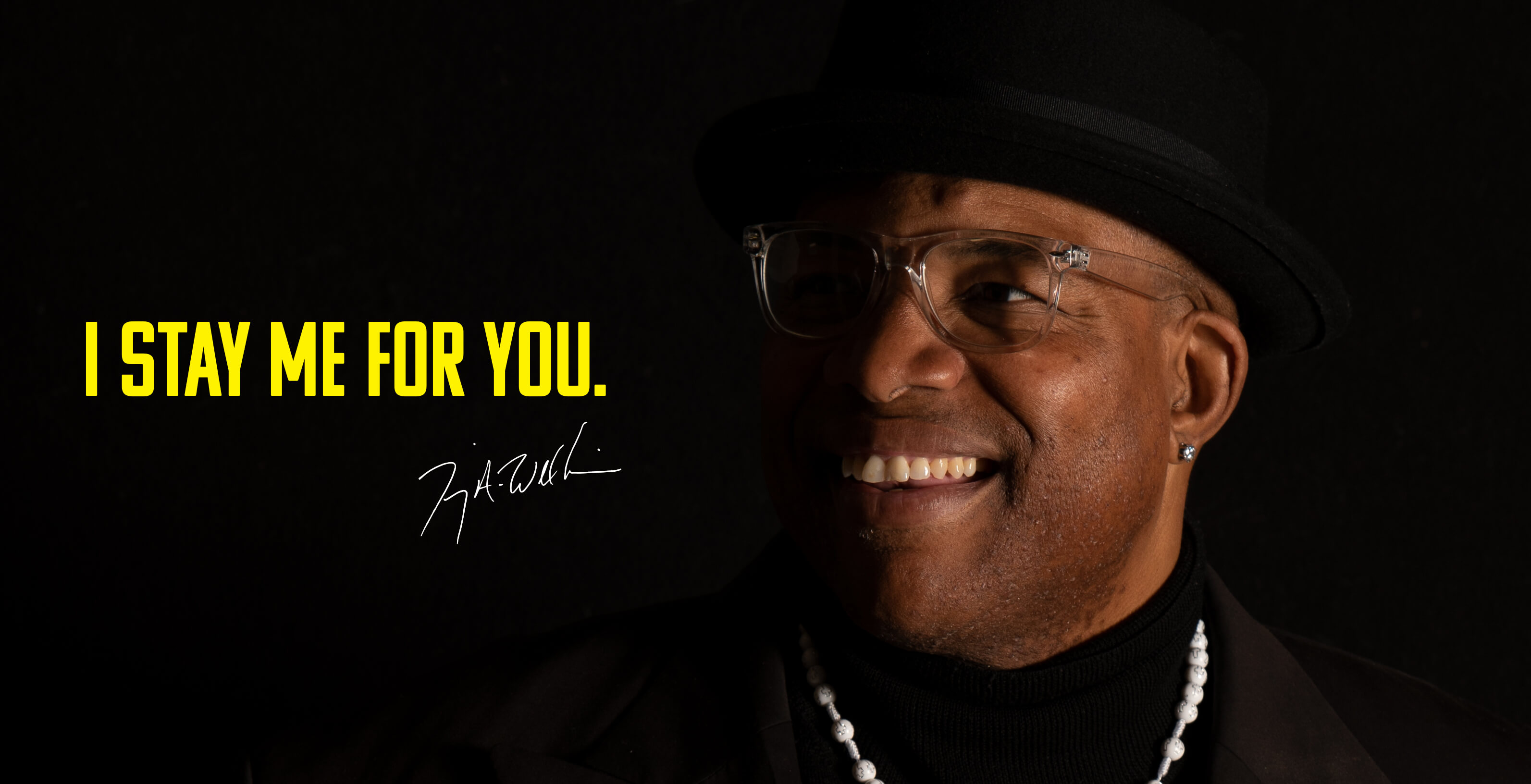 A former Harlem Globetrotter, Tracy Williams draws on his vast experience both on and off the court to inform and inspire people to do more, to be more.
As a global ambassador for Charity Bounce all speaker fees are donateddirectly to the charity in full. This is a man inspiring positive change.
Read more...

Tracy's story
Grounded in 30 years of experience in business, media and professional sports, Williams' interactive talks are strategically designed to meet the needs of his audience – with an enthusiasm and passion that's contagious.
He is as versatile, agile, creative and inspiring behind the microphone today as he was when he played for the Harlem Globetrotters. Over the years, Williams has shared his powerful insights with thousands of people, including small businesses, professional organisations, Fortune 500 companies, universities, schools and even members of The White House.
Williams makes a point of embracing his challenges in life with energy, passion and a measure of good humour. He's determined his audiences will do the same. As he says: "If you're not passionate about it, you will be!
Greatness can be achieved
Manufacturing is not for the faint-hearted and leading a team in this day and age is not easy, especially when your team consists of millennials. Tracy's ability to bring out my strength and be authentic at the same time is a breath of fresh air. He has his finger on the market pulse, and has made me believe that greatness can still be achieved in this fast-paced market
Chris Munoz, COO, Styropanel 
Powerful and inspirational message
Your powerful and inspirational message captivated both the young adults and 'old timers' in the audience. A school district administrator said it best: "I believe Mr Williams will be able to come back to Myrtle Beach one day and have one of these young people tell him that his words truly changed their lives.
Barbara B. Allen, Santee Cooper  
Transforming lives
Charity Bounce is excited to partner with Tracy Williams as our Global Ambassador to inspire the young people we work with and create opportunities to impact the next generation. Tracy has a unique gift to communicate in a way that transforms the lives of those he engages with and we look forward to what we can achieve together.
Ian Heininger, Chief Executive Officer, Charity Bounce